The arts are an important means of raising awareness of the Everglades and appreciation of its resources, ecosystems and natural beauty. The following collaborations have given us the opportunity to further broaden our community outreach. 
Tropical Botanic Artists
The Tropical Botanic Artists collective was established in Miami in 2006 to celebrate the beauty of tropical plants through art. Members come from all walks of life; all share a love of the natural world reflected in their admiration of botanical subjects. They hope that their viewers will take a moment to observe the wonders of minute detail in plants and bring these new powers of observation into everyday life.
Xavier Cortada
Collaborating with the FCE LTER team, Xavier Cortada developed works depicting the glass shells of diatoms preserved in sedimentary core samples that are studied by scientists to grow our understanding of sea level rise in South Florida. (From 2011 to 2018, Cortada served as visiting professor/administrator and artist-in-residence at FIU's College of Communication, Architecture + The Arts and in the College of Arts, Sciences & Education's School of Environment, Arts and Society.)
Artists in Residence in Everglades
Artists in Residence in Everglades (AIRIE) supports and enhances the arts and cultural heritage of the Everglades through an artist residency and public outreach programs. AIRIE's residency hosts visual artists, writers, choreographers and composers for a monthlong stay in the Everglades National Park so they may gain experience and insight into this fragile unique wilderness, thereby becoming ambassadors for its appreciation and preservation through their creative voices and vision. FCE LTER has collaborated with AIRIE on several of AIRIE's art and science programs in the park, and has partnered with AIRIE on a series of professional development workshops for Miami-Dade County Public Schools teachers.
FCE Collaborator David Lagomasino translates satellite imagery into music in a process called data sonification in Eco Orchestra. In other words, it translates digital information into sounds or music. Data sonification has traditionally been translated in a temporal fashion. This means that data collected in one spot over time is converted to sound. There are many nice examples of this; telling the story of climate change, listening to the data collected in the river over a day, listening to the growth of trees. EcoOrchestra works multiple dimensions. Each layer of the image can then be represented by a different instrument, and the numbers from the data can be converted to pitch where larger numbers represent higher pitches and lower numbers represent lower pitches. The rhythm is then controlled by the frequency, or how many times the data values show up. The algorithm, or computer code, that translates the satellite data is highly customizable, so we are able to change the instruments, the rhythm, and the way the data is read, resulting in a unique musical experience with the click of the mouse for anywhere in the world.
Evelyn Gaiser
FCE PI Evelyn Gaiser saw music when looking at long-term high frequency temperature data from Lake Annie in cental Florida. Listen to "Lake Annie's Song" and the story behind the composition in Evelyn Gaiser's TEDxFIU talk, "Lakes write music, Science is listening."
If A Lake Could Sing, What Would It Sound Like? This Scientist Found The Answer In Big Data - WLRN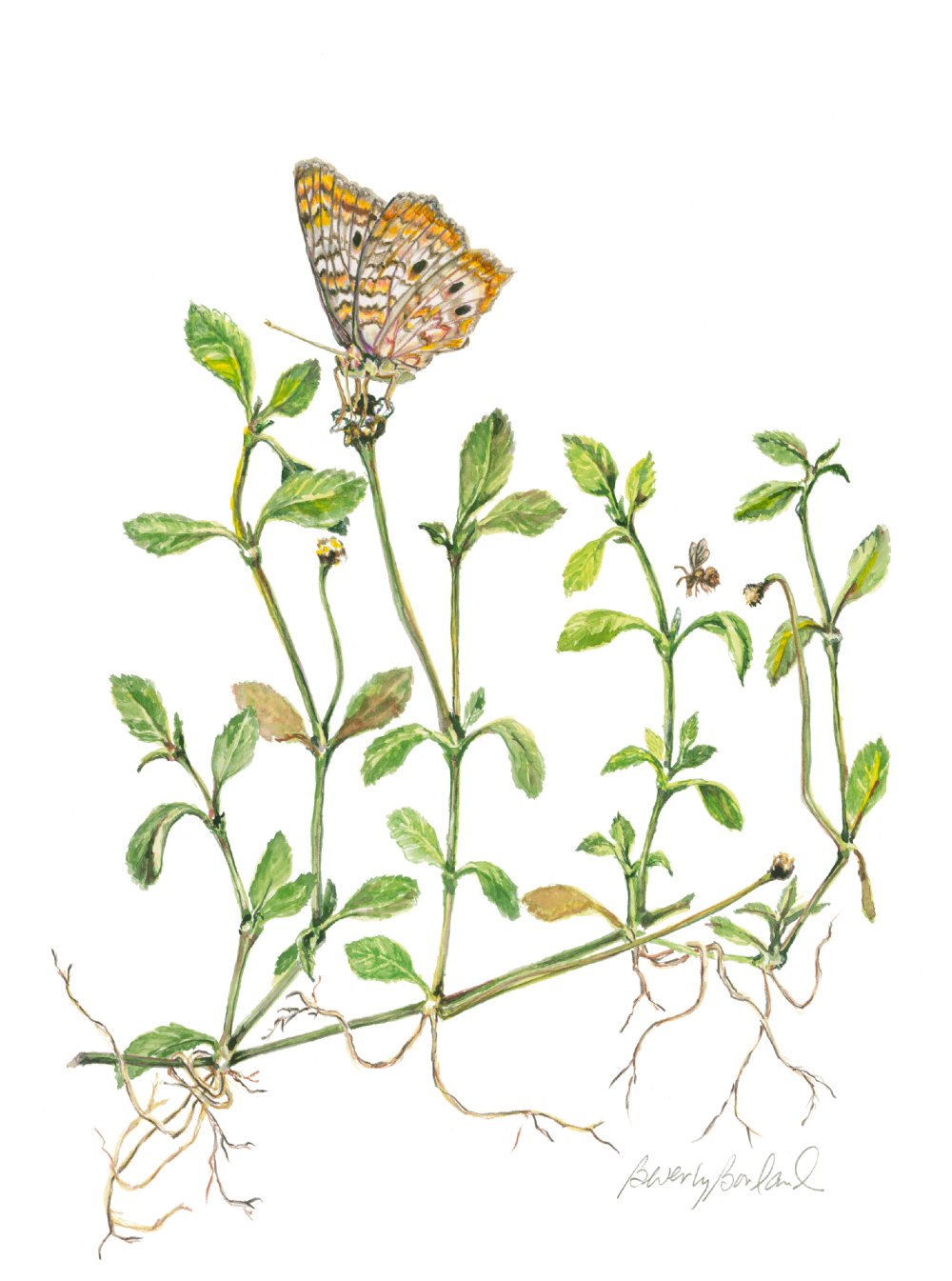 "White Peacock Butterfly with Creeping Charlie" by Beverly Borland (Tropical Botanic Artists)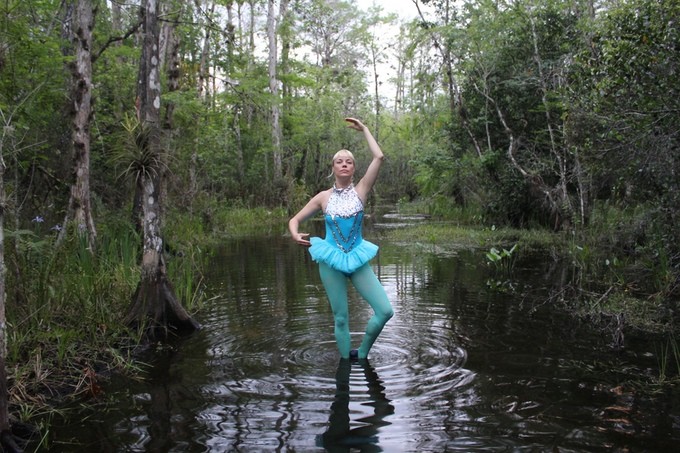 Christina Pettersson (AIRIE), horizontal still from "I am my own circus, I am my own legend," 2015